AU Library
Databaser
Arts
Health
Science and Technology
Aarhus BSS
Students
Staff
Library
Access to Gyldendal's Dictionaries
Aarhus University has decided to allocate funds to renew its subscription to Gyldendal's Dictionaries. Access to the dictionaries offline is via ordbogen.com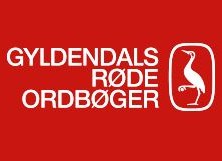 Aarhus University has decided to allocate funds to renew its subscription to Gyldendal's Dictionaries. These are the same dictionaries that were accessible in 2020.
As a student or employee at Aarhus University you can use Gyldendal's Dictionaries online and you can use the dictionaries offline via ordbogen.com.
You must be connected to the university network in order to download the dictionary for offline use:
Go to ordbogen.com
Click on 'Download' at the top of the page
Under "Single user" you can download the version that matches your computer. Remember to accept the license Terms and conditions
When the file is downloaded you open it and follow the installation guide
You can then open the dictionary on your computer, both online and offline.
If you have not used the dictionary within six months, the license expires on your computer. Then you have to start the program while you are on the university's network to reactivate the license.